We provide a solution adapted to the needs of each client.
Vikingo has been one of the most important equipment renters on the Costa del Sol for more than ten years and is now starting a new chapter in its history. At present, we are in the process of adapting all our machinery to current European regulations, trying to be pioneers in new rental items in the Spanish market. We are a team of different nationalities that are working hard to offer YOU the BEST service, in a language you can understand – We have English, Portuguese, Scandinavian, and Spanish speaking staff.
As an official supplier of different manufacturers of construction and maintenance machines, we offer you the possibility of acquiring the machine you are looking for,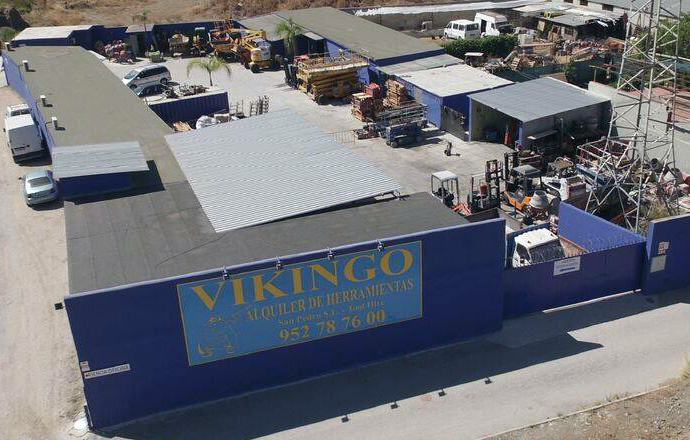 or maybe you are simply interested in some accessories, in that case, you will probably find in our hardware store what you need, drill bits, diamond drill bits, cutting discs in all sizes and grades, nails for nailers, sandpaper, chainsaw chains and much more.
Trying to offer the best and most complete service to our customers, highlights the repairs of machinery of any kind, be it small electrical machinery or major mechanical repairs. As an official workshop of several manufacturers, we offer you great equipment and a high experience in hydraulic repairs.
We are also the only company in San Pedro de Alcantara that manufactures hydraulic hoses and we have more than 5000 references of available components.